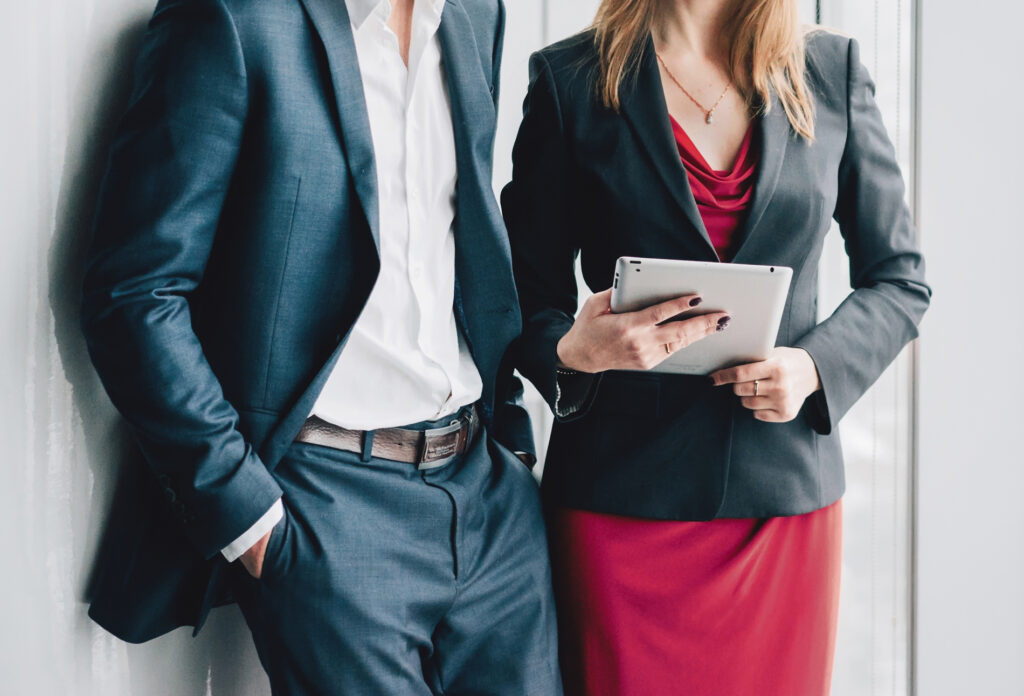 They say you should dress for the job you want. If you ask us, that's a little vague. But with these tips, you should be able to stand out during your next interview – in a good way.
Think Multi-Use
You don't need to go overboard and purchase multiple suits for multiple interviews with a company. Just vary what you wear with the suit. Simply mix up your shirts and other items.
Head to the Outlets
Consider how much you'll be wearing your interview outfits. Invest in them based on how much you'll wear them – not only for interviews, but long after you've gotten the job.
It's All in the Details
The little things can make a big difference in your interview. Make sure your shoes are shined. Also, make sure your leather bag or briefcase is in good shape.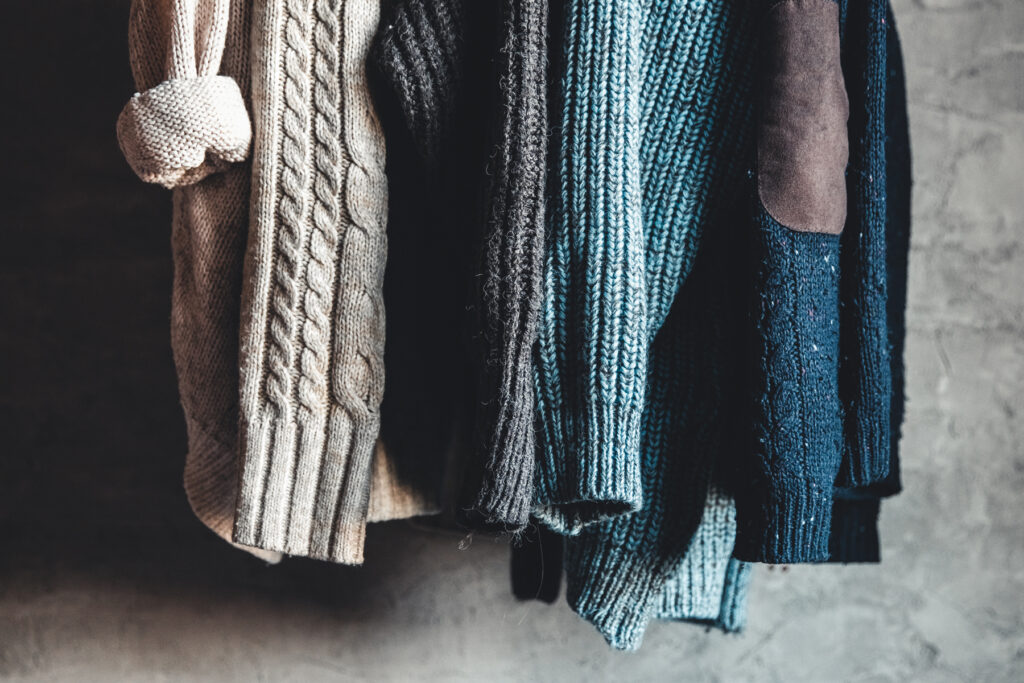 A capsule wardrobe is a collection of multi-seasonal pieces that includes tops, bottoms, dresses or skirts, shoes, and outerwear. The idea is to invest in versatile pieces that will carry you through multiple seasons and can be paired with seasonal pieces for maximum wear-ability. Sticking to darks and neutrals will also help ensure everything matches, meaning maximum versatility for your new, minimalist wardrobe.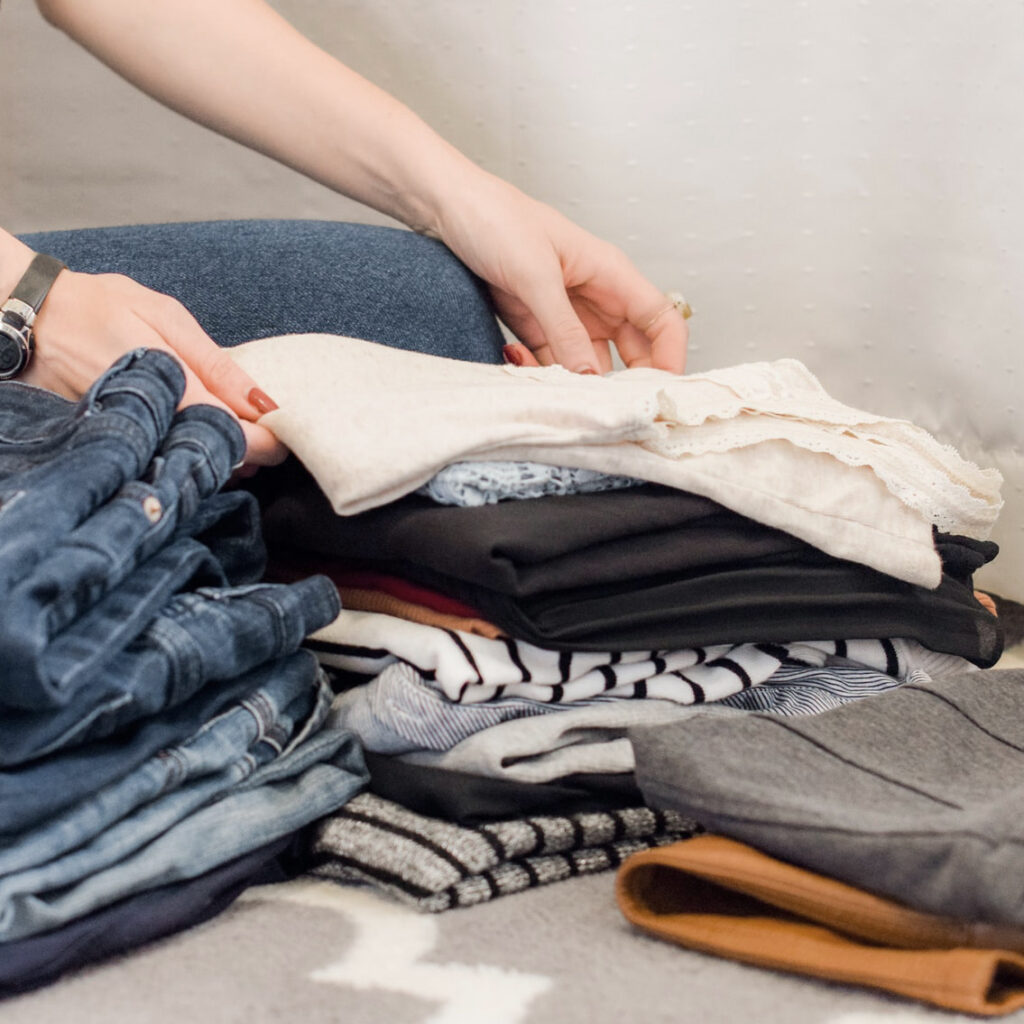 Here are a few classic pieces to jumpstart your refreshingly simple winter wardrobe.
Casual Button Up
Tank for Layering
Fitted Crewneck
Oversized Cardigan
Dark Wash Jeans
Shirttail Skirt
A few things to consider when piecing together a capsule wardrobe:
Have fun mixing and matching. You never know what unconventional combination might work for you.
You know those things in your closet you only wear once a year, if that? Toss 'em.
Going shopping just once every three months will help you save money and a whole lot of time.
Only wear what you love. Doing so will help you hone in on your own unique style.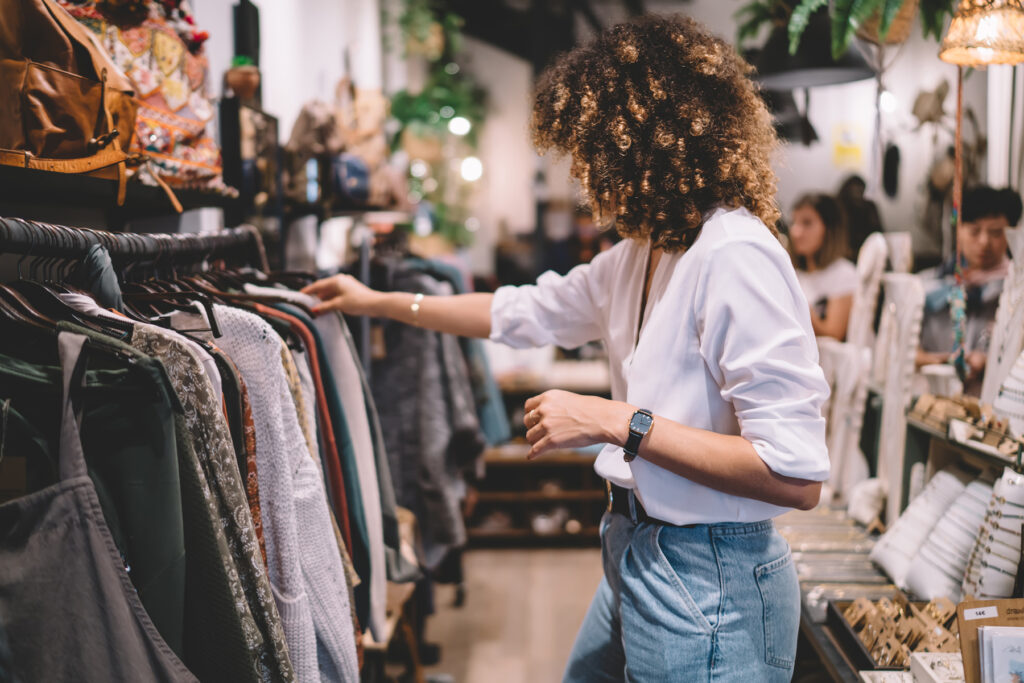 We've all heard of tried-and-true clothing items—like blazers and black dresses—that are considered timeless, but what is it about certain clothing items that make them never go out of style? Understanding the qualities of a classic piece of clothing can help you make smart wardrobe decisions that go beyond the basics to create a personal style that's both unique and timeless.
It's versatile
A clothing item that can be worn in any season and on any occasion gives you the flexibility to wear it year-round and also saves you some cash in the long run. A great pair of jeans is a prime example, so go ahead and splurge on that perfect-fitting pair. T-shirts are another safe bet since they can be layered under cardigans in the cooler months, but look for plain tees with a tailored fit if you want a more fashion-forward look.

It's neutral
This is not a hard-and-fast rule, but generally timeless pieces are neutral in color and print because you're supposed to pair them with more trendy, edgy pieces. Black, white, brown, navy, and gray are all well-known neutrals, but army green and soft pink are also versatile enough to be considered neutral. Some prints can be mixed with just about any print or solid to create a fun, interesting look. Thin stripes and small polka dots in neutral black or navy and white will stand the test of time and make excellent wardrobe staples.

It's understated
A timeless piece doesn't have frills or trendy modifications. It's meant to be a foundation for your outfit, so bring the flair in your printed socks, your yellow necklace, or your bright red jacket instead. As trends come and go, the basic, plain-looking pieces will be the ones that stay in your closet and never go out of style.
Now, this doesn't mean you have to look plain when you wear a classic piece. The best thing about having classic items in your closet is that they can be worn a multitude of ways in a variety of situations. With the right combination of trendy and timeless in your closet, you'll be able to get away with wearing the same pair of pants or the same shirt several times each week without looking like an outfit-repeater.
Ready to add some classic clothing items to your wardrobe? Check out our list of must-haves for dressing timelessly.
Looking to take your style to the next level? A bow tie can help—figuring out how to tie it can be a problem. But there's no need to fret. We've got you covered. In fact, in just a few simple steps you'll be well on your way to looking your best.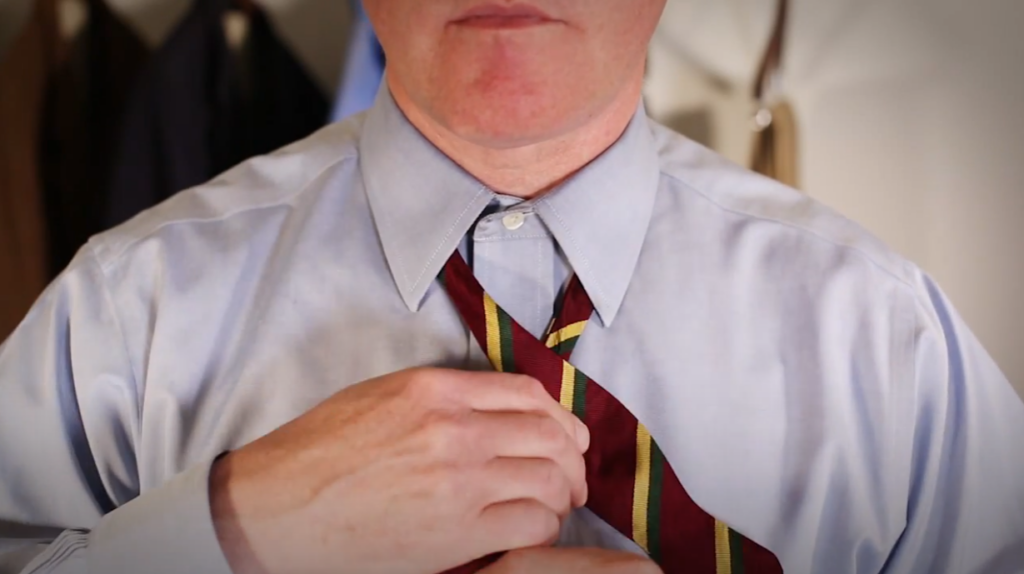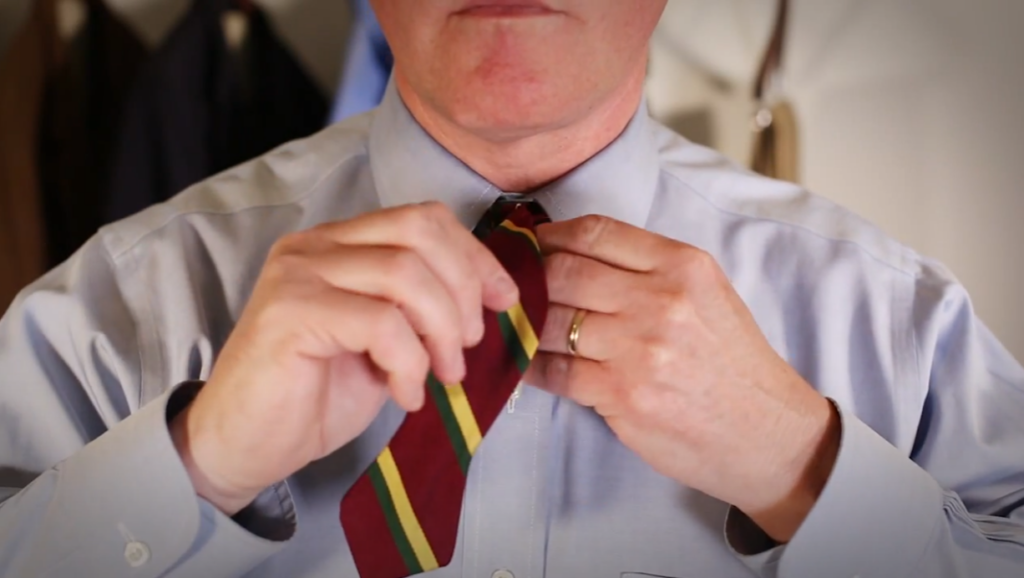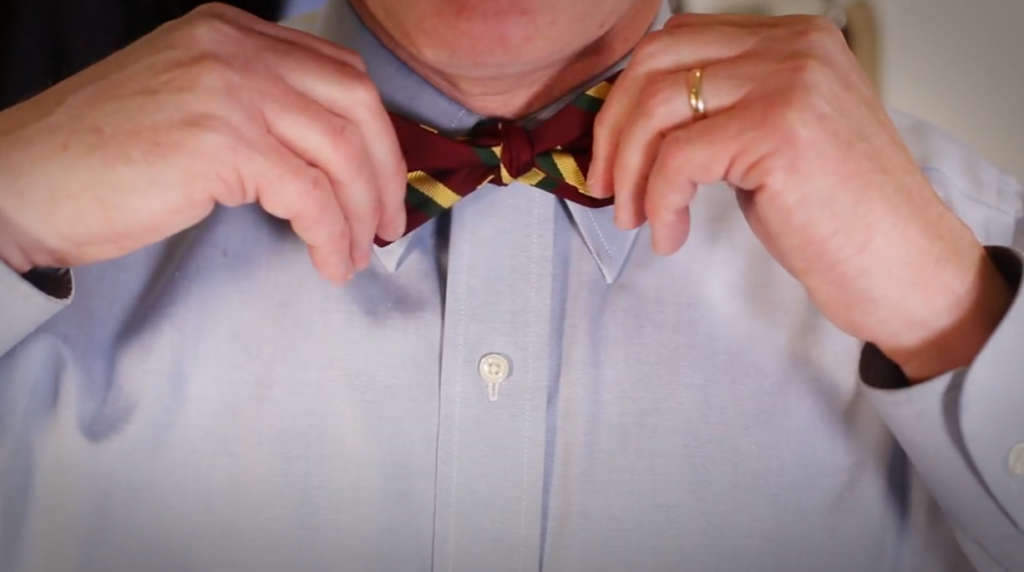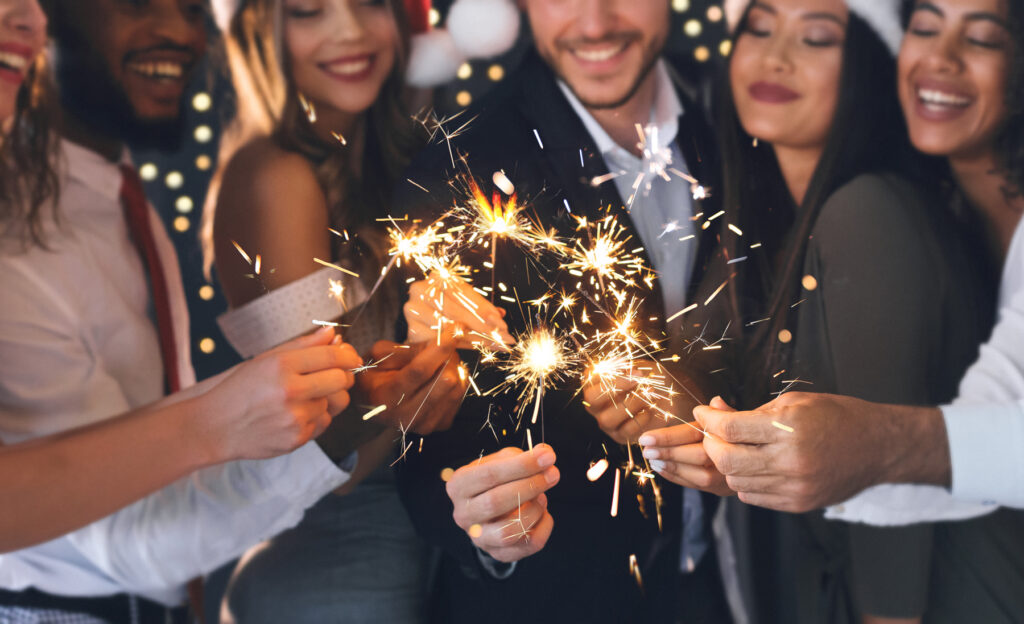 The office holiday party is coming up, and you're about to let loose (but not too loose) with your coworkers after a long, hard year of adulting. Maybe the invitation didn't specify a dress code, but believe us, a dress code exists. If you're struggling to figure out what to wear to your office holiday party, just know you're not alone. Here are some basic do's and don'ts to remember as you plan your outfit:
Avoid wearing jeans
While a pair of dark, tailored jeans can look sophisticated in certain situations, at your office holiday party this might be toeing the line. However, if you're confident the event is going to lean more on the casual side, go ahead and put on your best pair. Just make sure they're a dark wash and free of any holes (we hope we're preaching to the choir on this one, but you never know).
Ties are optional
Guys, it's okay if you choose not to wear a tie to the office holiday party. You can opt for a layered look with a collared shirt and sweater vest combo, or even a sport jacket with a pocket square. But if ties or bowties are your thing, go for it—just be sure your tie looks dressier than what you usually wear to the office since you're there to party, not to work.
Check your hemline
This one's for the ladies. While you might be crushing on that guy from Accounting, the office party is not the place to show off those stems. You don't have to dress like your grandmother, but try to keep your hemline from creeping too far above the knee. If your skirt or dress is barely passing the fingertip test, but you're confident it's not too risqué, throw on a pair of opaque tights to bring the look into office-appropriate territory. If your derriere isn't covered when you sit down, you need to seriously rethink your choices.
Iron & starch your clothes
You might be tempted to throw some wrinkled clothing items in the dryer instead of ironing (it's all right, we're not judging. Well, maybe a little); however, at the holiday party you'll want to look like you tried. So dust off that iron and use Faultless Premium (best on dark colors for no flakes) to press those pleats and starch that collar. It's time to adult.
Cover up
When you're a lady, there's a lot of room for error when it comes to selecting the right outfit for the office party. While you might have something amazing stashed away from last year's New Year's Eve party, keep in mind that showing too much skin to your coworkers and supervisors can send the wrong message. A good rule of thumb is to avoid sheer fabrics and anything that shows cleavage. Sleeveless tops are okay, but should be paired with a longer skirt or pants. Similarly, a shorter hemline should be paired with more coverage up top in the form of long sleeves, a cardigan or a blazer.
So as not to pick on the ladies, we're also going to point out that guys need to avoid deep v-necks and unbuttoning dress shirts to look like a pop-star. Whether or not you shave and spray tan your chest, this look is going to be downright awkward at the company party.
Add some sparkle
We don't necessarily mean this in the literal sense, but it's cool if you want to add some pizazz to your outfit with glittery heels, sparkly jewelry or a metallic pocket square. The point is to not adhere so strictly to the office dress code that you miss the chance to feel special, because after all, this is your night to celebrate a year of hard work with your comrades. Metallic, velvet, bows and lace are all seasonally appropriate options to consider in your holiday look.
Thinking of rocking a bow tie at the office party? Check out our tutorial on how to tie a bow tie.
Don't get us wrong. The latest trends and styles are always worth keeping up on. But, classic style was made to last. After all, that's what makes it classic. Looking to make some clothing purchases that can stand the test of time? We can help with the following shopping list.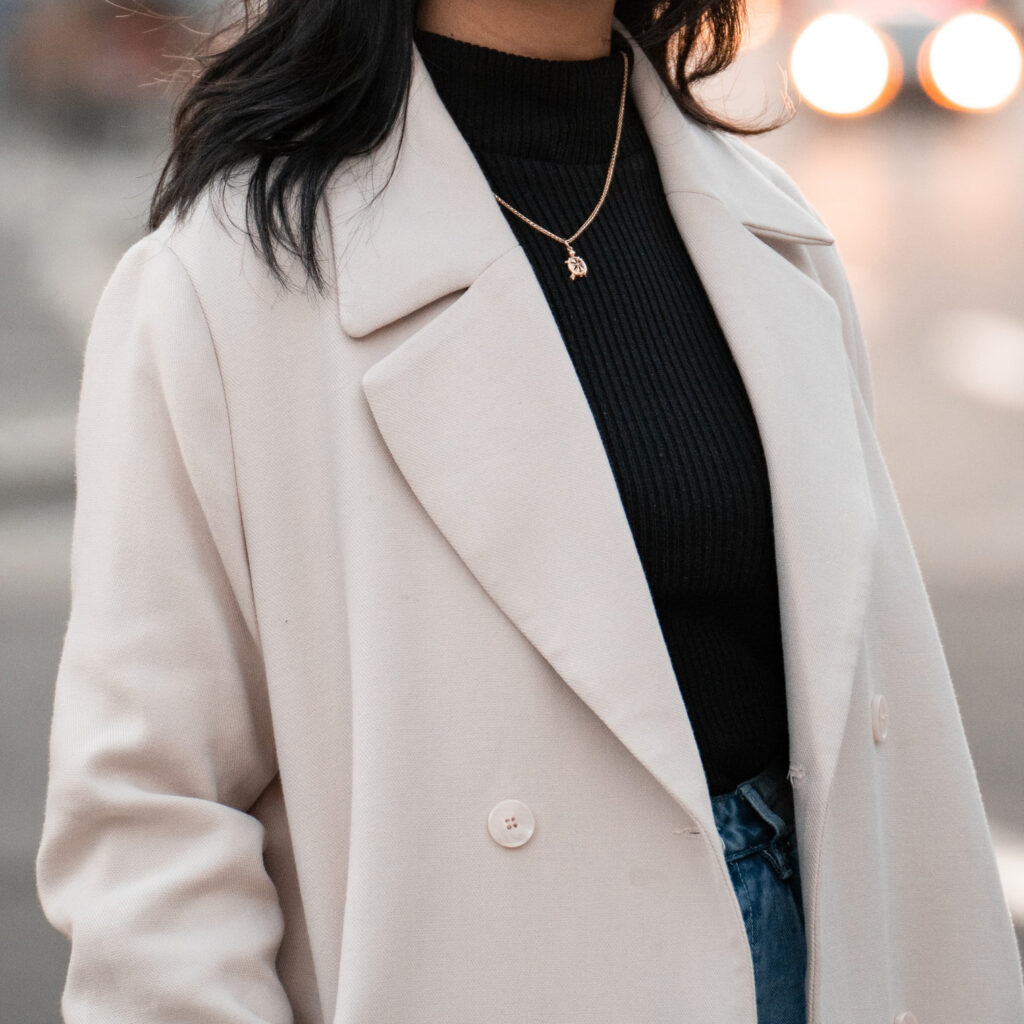 Women
Trench coat
Black pants
Dark jeans
Knit cardigan
Day dress
Black dress
A signature handbag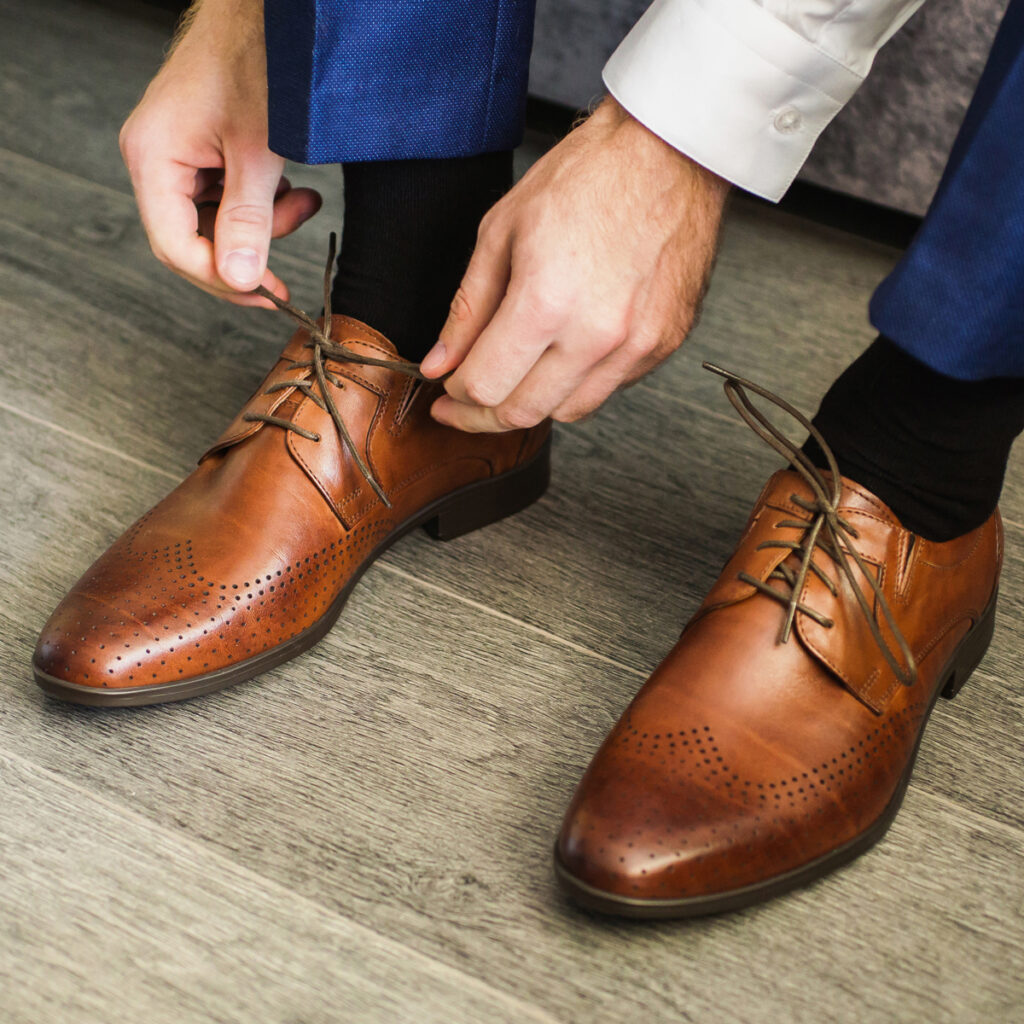 Men
A dark suit
A dark blazer
Leather dress shoes
Grey dress pants
Classic dark jeans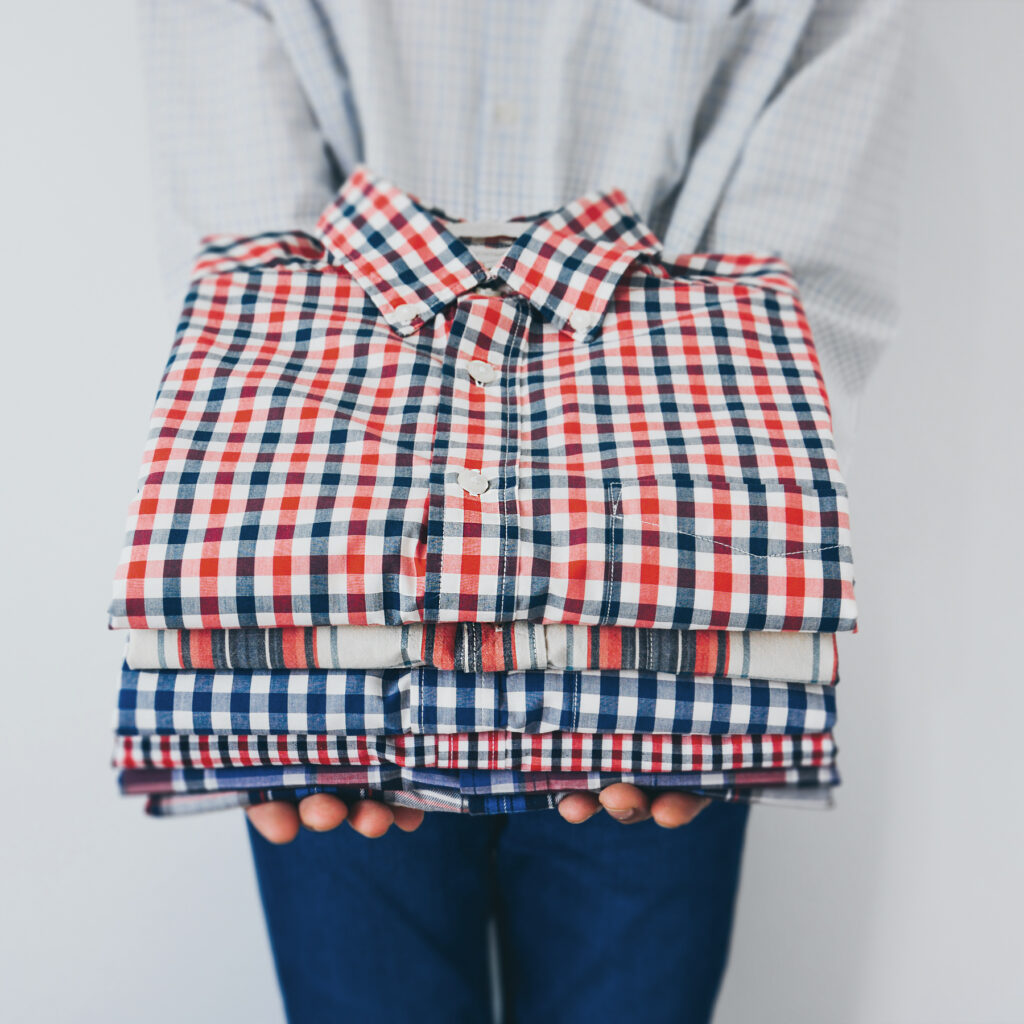 Upgrading your wardrobe with a dressy new shirt is a step toward making the right impression in your adult life post-grad. More than likely, your shirt arrived looking crisp and folded, but those folds left sharp, unsightly creases you can't be seen wearing in public.
This shirt may represent your first article of clothing that needs regular ironing, and that's okay. In fact, many college graduates are unsure of how to iron a shirt, and instead will throw their button-downs and dress shirts in the dryer in hopes of eliminating some of the wrinkles. The following tips will help you get beyond the amateur dryer fluff technique to achieve a clean, professional look in five minutes or less.
Preparation:
For a new shirt that hasn't been washed yet, the best way to get wrinkles out is to use starch. Original works best on the shirt body, but you'll want to use heavy starch on the cuffs and collar. Starch works best on a heat setting of 6 or lower to avoid flaking.
Collar:
Pop the collar up and lightly spray with starch. Allow the starch to soak in for a few seconds, then press across the inside of the collar from tip to tip. Flip the shirt over and do the same thing to the outside of the collar.
Cuffs:
Unbutton the first cuff and lay it flat on the ironing board. Spray lightly with starch, then press from edge to edge, being careful not to iron over buttons. Flip the cuff over like you did the collar and repeat the process. Do this for both cuffs.
Sleeves:
This can be the trickiest part of the shirt to iron, as you'll need to iron through two layers of fabric. The key here is to make sure both layers are smoothed out before applying the iron. If you need your shirt to stay wrinkle-free, use a light layer of starch. Otherwise, you can use steam to assist.
Lay the sleeve flat on the ironing board with the seam running along the bottom of the sleeve (not the middle). Start pressing at the top and work your way down to the cuff. If you want a crisp crease down the outside of your sleeves, press the iron along the top edge of the sleeve. If not, just skip ironing over the very outside of the sleeve or insert a rolled towel into the sleeve before you iron.
Back/shoulders:
Open the shirt and lay it over the square edge of the ironing board so that the shoulders fit over the square edges. If the back of your shirt has a box pleat, and you want to emphasize that, pinch the top of the pleat and pull down gently to get the pleat in place, then press. Work your way slowly from the top of the shirt down to the bottom, using starch to make the process faster and easier. Slide the shirt over the board as needed, but don't worry about getting all the way around to the front until the back is completed.
Front:
Begin with the side that has buttons and carefully press between each set of buttons. Never place the iron directly over a button. Next, slowly work your way from the shoulder to the bottom of the shirt until the wrinkles are eliminated. Do the same on the other side. If your shirt has a placket (folded fabric where the button holes are), iron both the front and back since this area of your shirt is always visible.
Final review: 
Inspect the results and touch up any leftover wrinkles. When finished, immediately hang the shirt on a hanger to preserve your hard work.
Giving care and attention to your appearance isn't just about how others perceive you—it's also about how you feel about yourself. Dressing up on the first day of a new job will help you look, feel, and perform your best. In a 2015 study published in the journal Social Psychological and Personality Science, research suggested that dressing up can help you achieve higher, more abstract levels of thinking. Additionally, the study found that dressing formally can also make you feel more powerful and increase your productivity when you need to think creatively.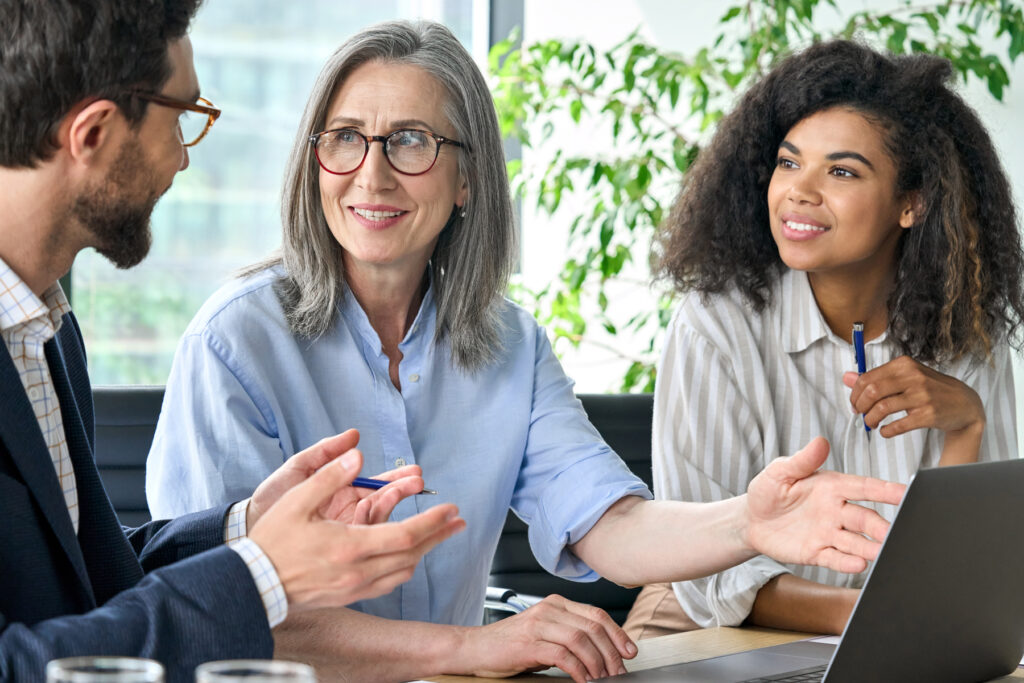 Appropriate first-day-of-work style really depends on your company's culture. For instance, you won't want to wear formal business attire to a casual startup where your coworkers are in jeans and sneakers. Keeping in mind the context of your work environment, here are some general guidelines for dressing confidently on the first day of work:
Go for a polished look
Choose an outfit that's sleek and tailored. Whether that's a fitted pair of dark jeans and a nice shirt or a blazer with dress pants, the point is to wear clothes that fit well and look fresh. Don't borrow a button-up shirt from a friend who's a size larger or smaller than you. Go shopping if you don't have anything appropriate in your closet.
Iron and starch
Starching, and in some cases even ironing, is becoming a lost art, but doing both will really help you pull off a polished, professional look. In fact, a survey from CareerBuilder revealed hiring managers were 43% less likely to promote an employee who wore wrinkled clothes. Starch works best on natural fabrics like cotton and makes it extremely easy and fast to get wrinkles out. Because starch protects fabric and prevents new wrinkles from forming, it's especially beneficial for commuters who bike to work or take public transit.
Choose classic accessories
Neutral accessories with a timeless style can really tie a look together and make you look and feel more professional. Think leather watches, handbags or briefcases, and simple jewelry. If you have extra or unusual piercings, take them out—32% of hiring managers are less likely to promote an employee with piercings other than traditional ear piercings.
Be colorful
Now that you're hired, you don't need to dress quite as neutrally as you did during your interview. Guys, it's okay to add some color with your shirt, tie, chinos, or socks. Ladies, go ahead and wear a colorful pair of close-toed shoes or a printed blouse. Looking for a specific idea for what color to wear on the first day of work? Try red—it's the color of confidence.
Take a conservative approach
Of all the things you can do to make hiring managers less likely to promote you, dressing provocatively is the worst offense of all. Avoid sheer fabrics, short hemlines, or clothing that fits too snugly—that goes for you too, gentlemen. Ladies, cover up a favorite sleeveless blouse with a cardigan or blazer.
Paying attention to the details of your appearance will give you confidence and help you command respect on your first day of work. Don't underestimate the importance of being wrinkle-free—read our article on how to iron different fabrics if you're unsure about how to treat certain pieces in your closet.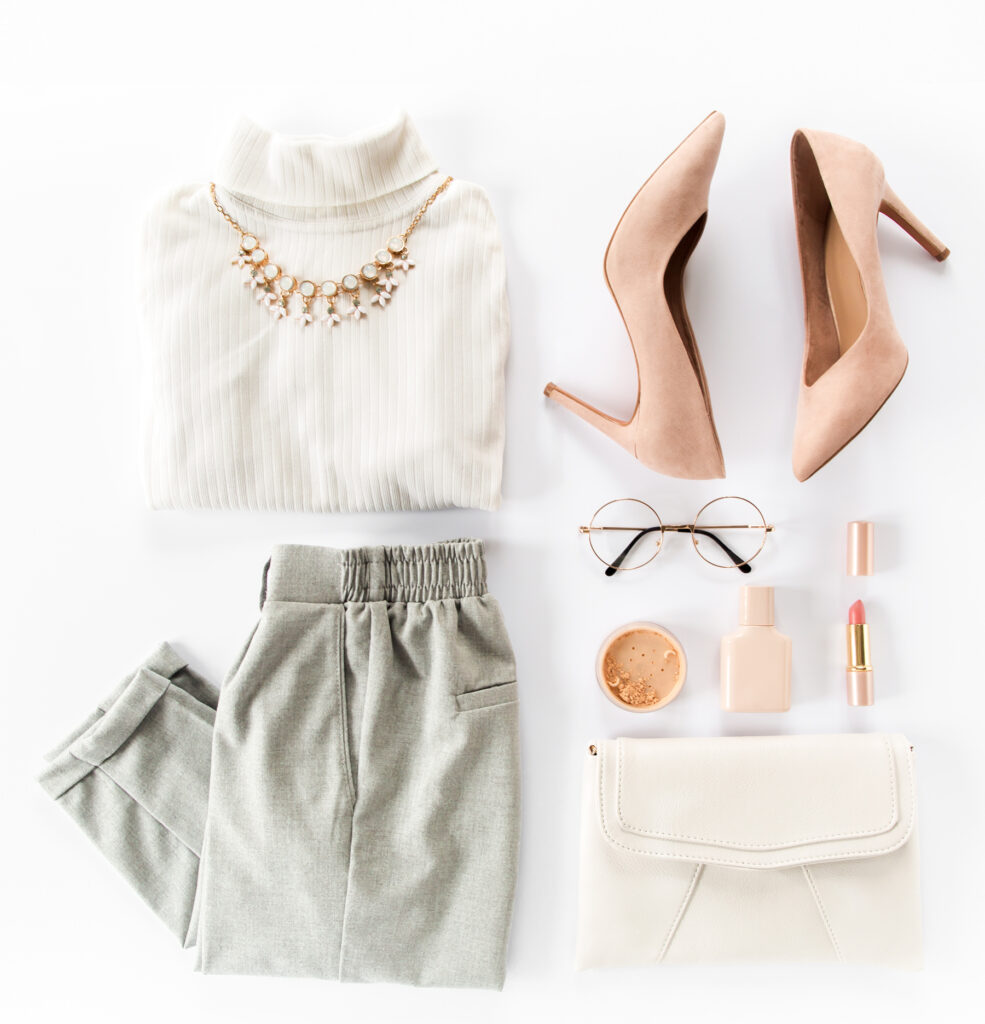 Whether you're entering the workforce for the first time or returning from an extended break, making the right impression in your attire as well as your demeanor can help you land the job of your dreams. Here are some tips for selecting the right outfit for your interview:
Overdressing is better than underdressing
If you're interviewing at a company with a casual dress code and wondering if that plays a factor in how you should dress, err on the side of overdressing. A pantsuit may be way overdoing it, but a skirt, blouse, and cardigan with some close-toed shoes will keep your look professional without making you stick out like a sore thumb.
If you're interviewing at a trendy startup where all the employees wear flip flops and jeans every day, you'll want to avoid looking too corporate or you might not look like a good fit for the culture. In this situation, you can get away with wearing a nice pair of dark jeans and a dressy blouse or sweater. If your dark jeans are more like jeggings, spraying them with starch can help firm them up for a more polished look.
Keep it conservative
Unless you're interviewing for a job in the fashion industry where your creative style choices could help land you a position, keep your look conservative and understated. Close-toed shoes, simple accessories, and natural makeup will help your personality and accomplishments take center stage.
Iron your clothes
Your interview is the last place you'll want to show up looking disheveled, so spend some time ironing your clothes before leaving the house. If you're wearing a button-up blouse, a blazer, or a pencil skirt, you'll want to use a little starch before ironing to create a sleek, clean silhouette. Starch is also key if you'll be taking public transit to your interview, as it helps prevent wrinkles throughout the day.
Avoid distractions
Short skirts or extremely tight-fitting garments, noisy jewelry, and chipped nails can all be distracting to your interviewer and detract from your professional look. Apply a neutral polish the night before, check your shoes for dirt and scuffs, and cover up any visible body piercings or tattoos before heading off to your interview.
Treat yourself
It may sound silly, but doing something special for your appearance will help boost your confidence on the day of your interview, something your interviewer will surely notice. Get a fresh hair cut or color, buy a new blouse, or get your blazer tailored for the perfect fit. Anything that enhances your interview appearance and makes you feel awesome is fair game!
Neutral purse or briefcase
Don't bring a large tote bag or carry a briefcase in addition to your purse—choose one or the other and keep the style simple, neutral, and classic.
Color is okay
You won't feel your best showing up to an interview with neutral everything from head to toe. While it's best to keep the anchors of your outfit in classic neutrals like black, gray, or navy, feel free to inject some style into your look with a colorful blouse or heels. As long as the silhouette is dressed-up and work-appropriate, wearing a little color is A-okay.
Confident you'll get the job? Start planning ahead for what to wear on your first day of work.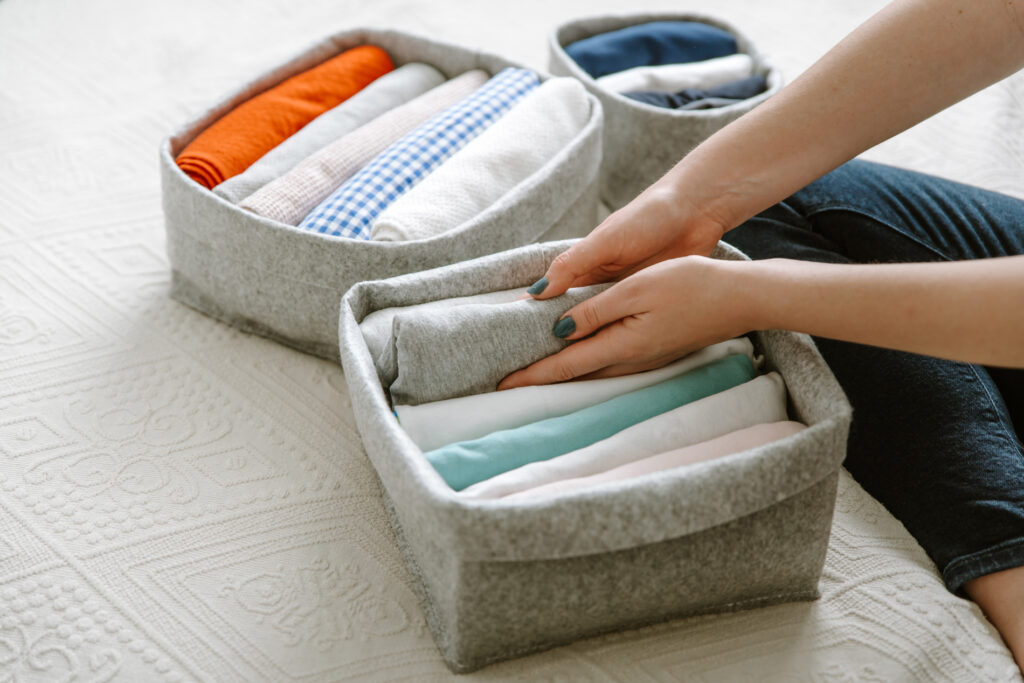 Winter is long gone, but your sweaters are still taking up way too much space in your closet. We've got two simple solutions for you. All it takes is a little planning and a few boxes to bring back space and organization to your home.